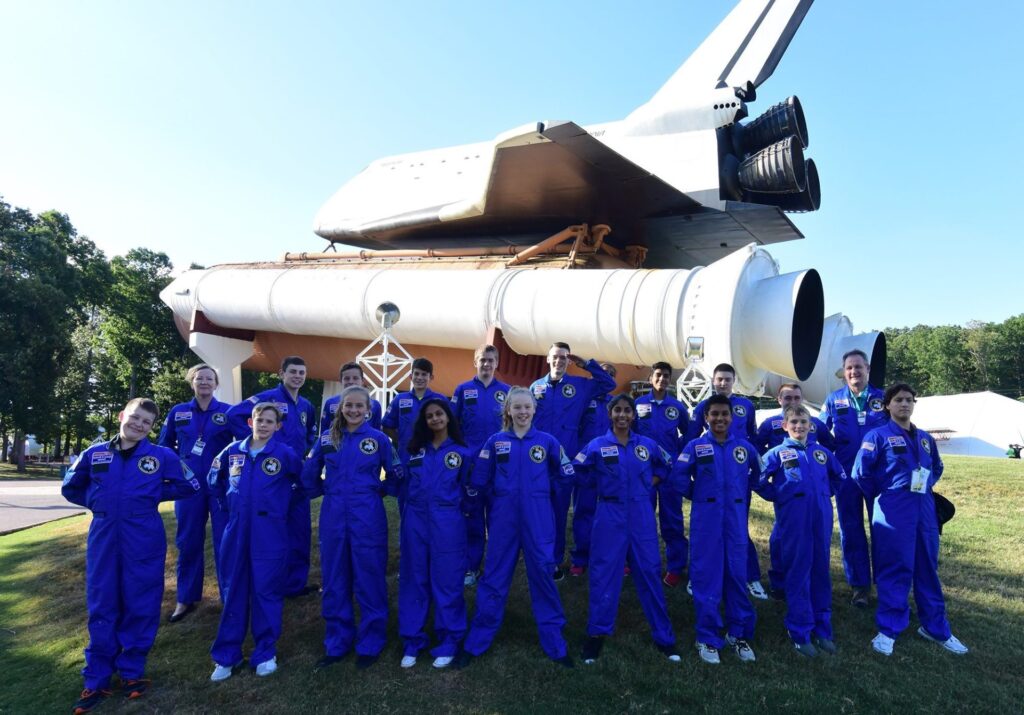 In an engaging hands-on adventure, students learn about the development of space-related technology and are led through several simulated missions where they must work together to overcome challenges and adversity. ​
The inspiring leadership and personal development will motivate students to "Dream Big and Commit to It". ​
CASE Junior Space School​
Training for Young Explorers​
CASE Junior Space School Programs incorporate online and face-to-face instruction and practice of the 7 Habits of Highly Effective Teens. As a Certified Facilitator of the Habits, Axis Experience with Actura provides our Duke of Ed Participants with structured eLearning modules before and after expedition, as well as engaging and dynamic workshops during their time overseas. ​
These all lead into the STEAM Expert Challenge undertaken by Participants while in the USA, a space-related project providing a framework within which Participants can apply their newfound skills. Upon completion of the Section, Participants will understand the principles behind the 7 Habits, and gain insight into how to apply them to their everyday lives, school work, and personal goals..​
Built on the foundation of the Seven Survival Skills, the program offers three key pillars of activities including enriched and exclusive STEAM learning activities, immersive space industry activities, inspiring leadership and personal development.
CASE Space School aims to deliver students a once-in-a-lifetime, best STEAM experience, at the most inspiring organisation NASA. Returning from the expedition, students are more focused, inquisitive about the world around them and motivated to pursue their interests.
The Ultimate Space STEAM Experience​
Enriched and​ Exclusive STEAM Learning Experience​
Immersive Space Industry Activities​
Inspiring Leadership​ and Personal Development​
Transportable Skill Sets​
Amazing Activities
CASE Junior Space School integrates elements of space science, medical science, biological science, and energy science to foster student interest in STEAM through experiential learning.
The program includes site tours of America's leading Space centres in Houston Texas and Huntsville Alabama where students will actively take part in training exercises, simulators and lectures.​
Incredible Locations
Partnered with Space Center Houston, U.S. Space & Rocket Center, Rice University and other educational institutes, the CASE Junior Space School creates a positive environment to inspire and motivate students.​
Students have the opportunity to visit prestigious locations across Houston which is not possible within the normal realm of the Australian learning environment.​
Inspirational Speakers
An unforgettable experience awaits all CASE Junior Space School students. During personalised presentations and special events, students hear directly from guest speakers including astronauts, NASA scientists engineers and CASE Special Adviser Ms Nicole Stott.​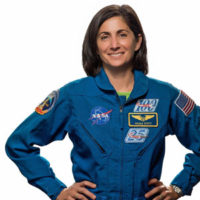 Nicole Stott
CASE Special Adviser, NASA Astronaut, aquanaut, engineer, and currently an Artist and SciArt education advocate. Ms Stott completed two space shuttle flights, and 104 days living on board the ISS. Nicole is the first astronaut to paint watercolour in space and is the Special Adviser to CASE.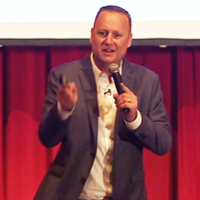 Jonathan Catherman
Bestselling author and founder of the 1M Mentoring Foundation, Jonathan speaks worldwide about the significance of stewardship and the principles that empower greatness in young adults. As both a parent and professional, Jonathan is committed to assisting our youth in developing their confidence and capabilities as they mature into lifelong leadership.
Elizabeth Blome
Ms Blome has lead an inspiring career at NASA. Since 1994, Ms Blome has worked with Space shuttle systems, flight controllers, space station robotics, and more; while earning a Masters Degree at the International Space University. Currently Ms Blome is responsible for coordination and management of spacewalks from the United States Airlock on the International Space Station.
Matt Leonard
Mr. Leonard has over 29 years of experience in the aerospace industry and is the President and CEO of T STAR (Texas Space, Technology, Applications & Research Institute). "I am excited to be able to partner with CASE in bringing this experience to the participants. I look forward to sharing my experiences and hearing the other experiences others have had.
Andrew Rechenberg
Andrew currently works at NASA's Johnson Space Center (JSC) in Houston, Texas, recently working in the Flight Operations Directorate as an International Space Station flight controller, a Station Support Computer Specialist, and a Crew Support LAN Subject Matter Expert. He is currently a Computer Engineer and Communications Subject Matter Expert in the Information Resources Directorate at JSC.
Kristi Duplichen
Mrs. Duplichen is a Contracting Officer's Representative for two integral operations. The first to ensure critical space hardware is transported to the ISS. Secondly, the management of logistics in Russia, and Russian language training, translation and interpretation.
Personal Development​
Developed by Sean Covey, the 7 Habits of Highly Effective Teens provides students with principle-based skills to improve self-esteem, build friendships, resist peer pressure, achieve goals and strengthen core values.​
CASE is a Franklin Covey authorized facilitator of the 7 Habits of Highly Effective Teens, and through the CASE Junior Space School mPOWER module, students are coached to acquire and practice the 7 Habits during their time in Houston​
The 7 Habits of Highly Effective Teens by © FranklinCovey:​
Begin With The End in Mind​
Seek First to Understand,​ The To Be Understand​
Cooperative Program Partners