Delivering Real Robotics, Real STEAM, and Real Fun, CASE FlipRobot Academy is an ideal program for students to master critical STEAM skills. In every course, through game-based learning, students will adventure with Dr. Flip, to collaborate with their friends in team challenges and engage in fun hands-on activities.
The program curriculum spans across multi-years and multi-levels and offers the most comprehensive robotics learning encompassing Construct, Connect, Interact, Kinetic Energy and Artificial Intelligence. Students also have the opportunity to participate in the One World Robotics Competition to enrich their robotics learning journey.
To increase your child's interest in robotics and give your child the skills to succeed in the future
Download free report now!
The Seven Survival Skills
In the next 30 years, 75% of the fastest-growing professions will require STEAM-related skills. 50% of professions today will disappear, 50% of professions in the next 30 years don't even currently exist. Young students of today will experience dozens of career changes and dozens of jobs in each career.
To successfully navigate through this fast-changing environment, students need to master critical STEAM-related skill sets; the Seven Survival Skills. Whereby, students will not only become capable and competitive job seekers, but they will also become the most innovative job creators.
Critical Thinking and Problem-Solving
Collaboration and Leading by Influence
Initiative and Entrepreneurialism
Effective Oral and Written Communication
Accessing and Analyzing Information
Curiosity and Imagination
Comprehensive Robotics Learning
The CASE robotics curriculum, designed with clear learning outcomes in mind, covers the learning requirements from ages 4 to 18 years old. Respective teaching resources and handbooks are available for each topic, to provide educators with a baseline resource to adapt to their individual classroom requirements.
Aimed to achieve global excellence and local compliance, the CASE robotics curriculum aligns with ACARA (Australian Curriculum Assessment and Reporting Authority) syllabus requirements. Ultimately, the CASE robotics curriculum aims to have students achieve the mastery of STEAM skill sets.
Progressive 4-18 years old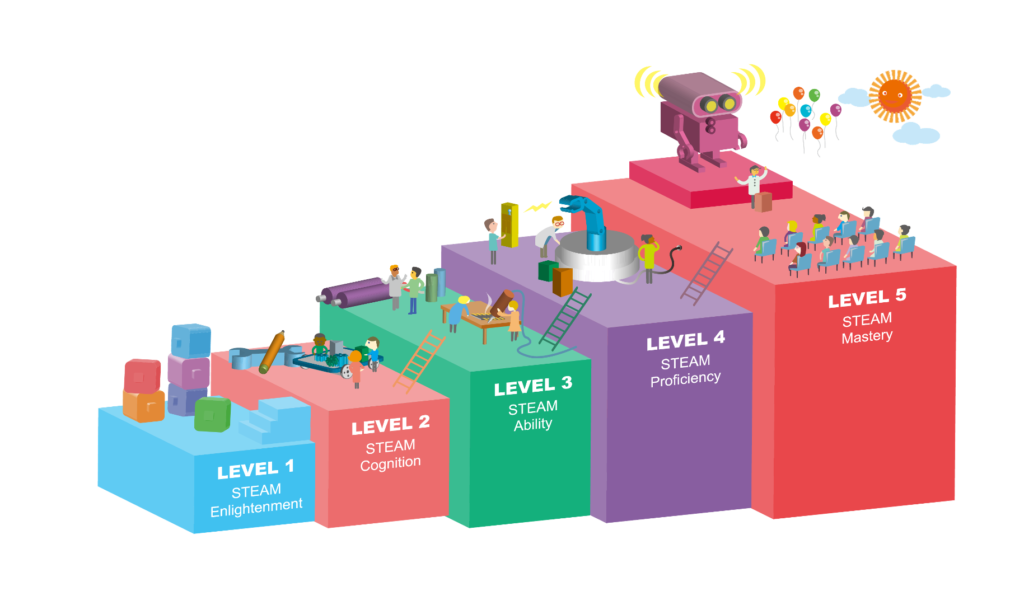 Invitation to OWRC Competition
CASE FlipRobot Academy is the exclusive partner of the OneWorld Robotics Competition (OWRC).
As an extension of in-class learning, OneWorld Robotics Competition challenges students to apply STEAM-related skills through robotics to solve real-world problems. The competition inspires students to develop critical-thinking and creative problem-solving skills, engage in collaborative teamwork and utilize effective communication, all paramount for each student's future success.
CASE FlipRobot Academy offers a diverse range of course topics, each of which requires 24 ~ 36 lessons to complete.
Students will go on an adventure with Dr. Flip, onboard the FlipBoat, brainstorm with Jay and May, and immerse themselves in fun hands-on activities with friends. CASE FlipRobot Academy will grow students' curiosity and ignite their passion within the world of robotics learning.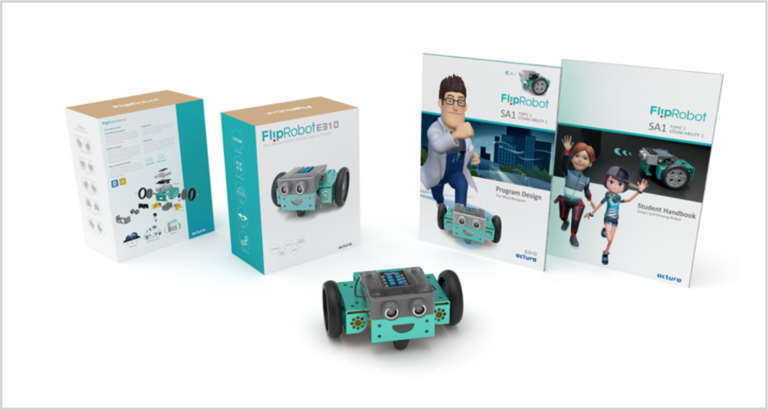 Learning experience plus points in the future After completing the courses of each topic, students will be able to obtain a transcript issued by the American CASE Education Association, which can enrich their learning experience for students when applying for schools in the future.
Innovatively designed to deliver the CASE robotics curriculum, the FlipRobot E310 strives for the goal of 'one student, one robot' so that each student has an individual robot companion throughout their robotics STEAM journey.
FlipRobot offers a range of learning kits to cater for each level of the CASE robotics curriculum. Intricately designed extension kits will expand the endless possibilities for each topic's learning outcomes.
At different learning stages, students will use intuitive coding platforms, ranging from block-based, time-axis and script-based, to A.I. machine learning software. Not only will they hone the skills to complete functional programs, but they will also learn to adjust their code in response to their E310. Interactive and fun robotics learning is the perfect way for students to foster computational thinking!
California Association for STEAM Education​
The California Association for STEAM Education is a non-profit organization. Headquartered in Cupertino, California. CASE was established by educators, industry leaders, and entrepreneurs to advocate excellence in STEAM education through the development and implementation of innovative in-classroom curricular and extra-curricular education programs.
AXIS EXPERIENCE is proud to be the exclusive global partner of CASE to co-develop and market the CASE Robotics Curriculum.