Students spend two weeks in Houston, San Francisco and Silicon Valley with incredible access to NASA and innovative technology organizations. They tour NASA and cutting-edge tech start-ups, engage directly with NASA experts to design and plan their own space mission, and apply business management skills in team entrepreneurship training to inspire their innovative futures.​
An immersive, experiential program that hones individual leadership, project management and communication skills, while building personal skills and lifelong friendships.​
CASE Senior Space School​
Entrepreneurship for Young Leaders​
Built on the foundation of the Seven Survival Skills, the program offers three key pillars of activities including NASA Immersion, Space Entrepreneurship and Personal Development.
CASE Senior Space School aims to deliver students a once-in-a-lifetime, best STEAM experience, at the most inspiring organisation NASA. Returning from the expedition, students are more focused, inquisitive and motivated to pursue their future studies and careers.​
Entrepreneurship for Young Leaders​
Transportable Skill Sets​
Immersive Activities​
STAGE 1 – ANALYSIS​
Students will be immersed deep inside NASA and Silicon Valley locations to experience the technology of the past, present, and future. They'll tour cutting-edge space facilities and engage with experts to gain inspiration from industry leaders.
This stage exposes students to the dynamic space industry to see the latest technology and development in action.​
STAGE 2 – SYNTHESIS​​
Consulting with NASA experts and educators, students are responsible for the US$600 million mission to Mars. Teams will allocate resources to build and launch a rocket, design a water filtration system, build a heat shield, construct and compete against other teams with their robotic rover, and finally design and build a habitat capable of sustaining life.
They will participate in simulated space missions to take on the challenges that may be encountered. Stage Two grows teamwork, communication and crisis management skills in an exciting fast-paced adventure.​
STAGE 3 – THESIS​​​
CASE ChallengeX, modelled on the global X-Prize that has led to many technological innovations, sees student teams solving real-world, space-related problems in this realistic innovation incubator.​
Students must put their entrepreneurialism into action; working as a team to competitively pitch their proposal to a panel comprised of engineers and scientists from the space industry. CASE ChallengeX fosters critical thinking and problem solving, effective oral communication, and project management skills in a highly competitive environment.​
Inspirational Speakers​​
An unforgettable experience awaits all CASE Senior Space School students. During personalised presentations and special events, students hear directly from guest speakers including astronauts, NASA scientists engineers and CASE Special Adviser Ms Nicole Stott.​​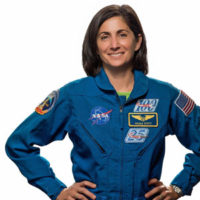 Nicole Stott
CASE Special Adviser, NASA Astronaut, aquanaut, engineer, and currently an Artist and SciArt education advocate. Ms Stott completed two space shuttle flights, and 104 days living on board the ISS. Nicole is the first astronaut to paint watercolour in space and is the Special Adviser to CASE.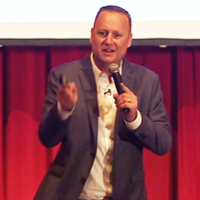 Jonathan Catherman
Bestselling author and founder of the 1M Mentoring Foundation, Jonathan speaks worldwide about the significance of stewardship and the principles that empower greatness in young adults. As both a parent and professional, Jonathan is committed to assisting our youth in developing their confidence and capabilities as they mature into lifelong leadership.
Elizabeth Blome
Ms Blome has lead an inspiring career at NASA. Since 1994, Ms Blome has worked with Space shuttle systems, flight controllers, space station robotics, and more; while earning a Masters Degree at the International Space University. Currently Ms Blome is responsible for coordination and management of spacewalks from the United States Airlock on the International Space Station.
Matt Leonard
Mr. Leonard has over 29 years of experience in the aerospace industry and is the President and CEO of T STAR (Texas Space, Technology, Applications & Research Institute). "I am excited to be able to partner with CASE in bringing this experience to the participants. I look forward to sharing my experiences and hearing the other experiences others have had.
Andrew Rechenberg
Andrew currently works at NASA's Johnson Space Center (JSC) in Houston, Texas, recently working in the Flight Operations Directorate as an International Space Station flight controller, a Station Support Computer Specialist, and a Crew Support LAN Subject Matter Expert. He is currently a Computer Engineer and Communications Subject Matter Expert in the Information Resources Directorate at JSC.
Kristi Duplichen
Mrs. Duplichen is a Contracting Officer's Representative for two integral operations. The first to ensure critical space hardware is transported to the ISS. Secondly, the management of logistics in Russia, and Russian language training, translation and interpretation.
mPOWER Personal Development​
Each morning students engage in mPOWER modules aimed to provide principles and guidance for their future endeavours. As part of the mPOWER module, the Seven Success Principles inspire passion, fostering the right attitude for success in life.​
Based on Tony Wagner's Seven Survival Skills, students will explore each of these principles during their time at CASE Senior Space School.​
Seven Success Principles:​
Nurture the urge to explore​
Dream without limitations​
A common goal and passion​
Ready for any opportunity
Dream big and commit to it
Cooperative Program Partners